Here is what we have coming up in the near future!!!
1st and 3rd Sunday donut and fellowship AT 9:15-10 AM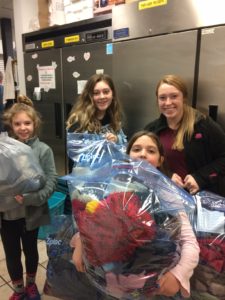 Thank you for your donation of winter weather
items.
Because you gave we were able to drop off
all these items at Watered Gardens Rescue Mission.
May God bless you for your giving!
The area minister and laity meeting of the Apostolic Faith Fellowship
will be held at Southside on Tuesday, March 12th at 7 p.m.
The meeting will provide updates on plans for this summer's
On Sunday, April 7th, Southside welcomes Prophecy Teacher
and one of the hosts of Skywatchtv.com
Derek Gilbert for the morning service, lunch and afternoon service.
More details to be announced soon.
Check back regularly for more upcoming events!